Happy Thanksgiving to everyone.
I will start this off with a pic of our little Turkey...she was so cute today!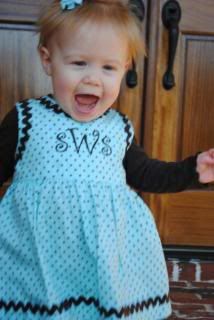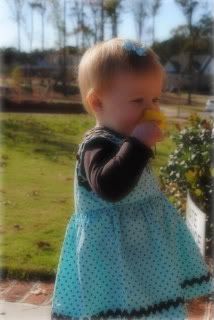 We all live our busy lives day to day and I find that I rarely sit and think about what I am thankful for...and to be honest this is the first time today that I have really thought about it. This day like the Christmas holidays is always so busy and go go go from one side of the family to another.
I have so much to be thankful for...the Lord has truly blessed me. I am so guilty of calling on the Lord for all that I need and don't spend half that amount of energy thanking Him for all he has given me and the blessings in my life. I guess I write this as a challenge to you and to me...to take time everyday to say thank you Lord for today...thank you for your blessings and thank you for giving me another day...another day here to do your work and to be with my family.
Today was pretty laid back for us. We got up this morning and enjoyed some family time together before eating at Scott's parents with his extended family. We had dinner with my parents, brother and his family and some of my extended family. We will eat with the remaining family on Saturday. 2 big meals today has me feeling a little stuffed.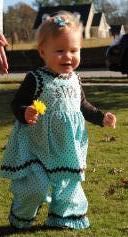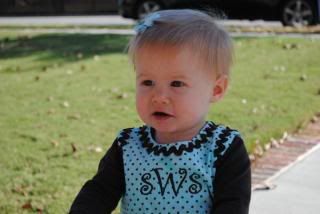 We are settled and home now...SS is down for the night, Scott is watching football and I am headed to bed. We have a long day tomorrow and I need my rest!!
I hope everyone enjoyed Turkey Day!
...One week as of today that Hampton arrives...please keep us in your prayers!